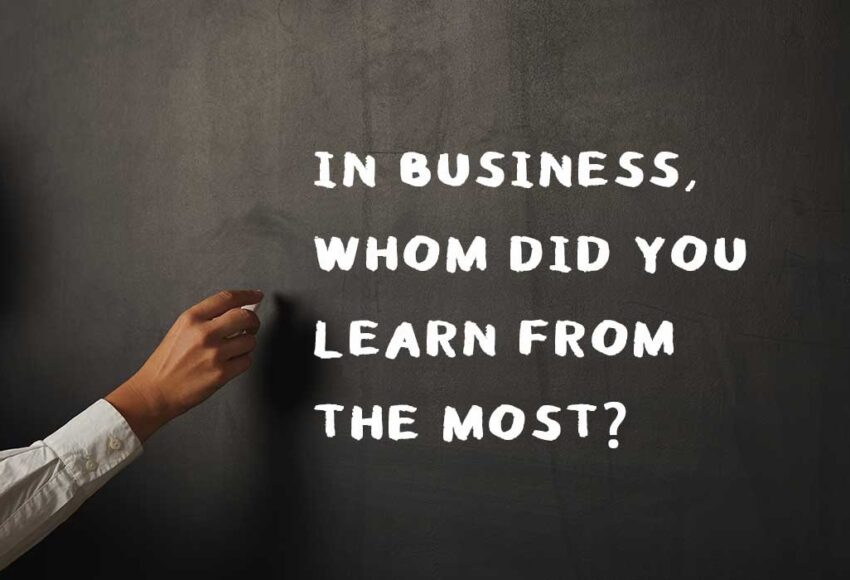 In Business, whom do you learn from the most? – A delayed post for #TeachersDay
2 days ago this post would've been part of a topical, trending topic and this delay is totally on me.
I hope you still find it relevant as learning from teachers is a lifelong journey. So here is a perspective.
It was #teachersday and I was looking back at my own journey and our journey as BlueSky Learning and was reflecting on the question, WHOM DID WE LEARN FROM THE MOST?

Experience is perhaps one of the greatest teachers but that is a bit of a catch all statement.

When I drill down a bit, I realised that apart from extreme events like 9-11, the pandemic, perhaps what or who's taught us the most, and on a consistent basis, are OUR MOST DEMANDING CUSTOMERS.

Their unrelenting drive to not stop till the design has addressed the need with precision.

Their innate drive for perfection and attention to detail, though painful in those moments ( what with the many iterations). But in retrospect, that is what sharpened our thinking, forcing us to dig deeper and find a better part of ourselves.

If we go past the outward responses of the customer which may not always be pleasant and look at where they are coming from, you may find that there is perhaps an inspiration or hidden opportunity to up your game, learn more, better your product. ( exceptions are always there)

In trying to service those challenging needs, we explore, learn, innovate, build capability, processes and so on, which we may not have thought of at that time.

So much of growth happens because the customer is demanding. I know I have, and I want to thank all those clients who've done us a favour by being that way.

So what are you going to do when you get that next tough brief from an unrelenting customer? Thank them I hope?
by: Bhaskar Thyagarajan, Founder, CEO – BlueSky Learning.