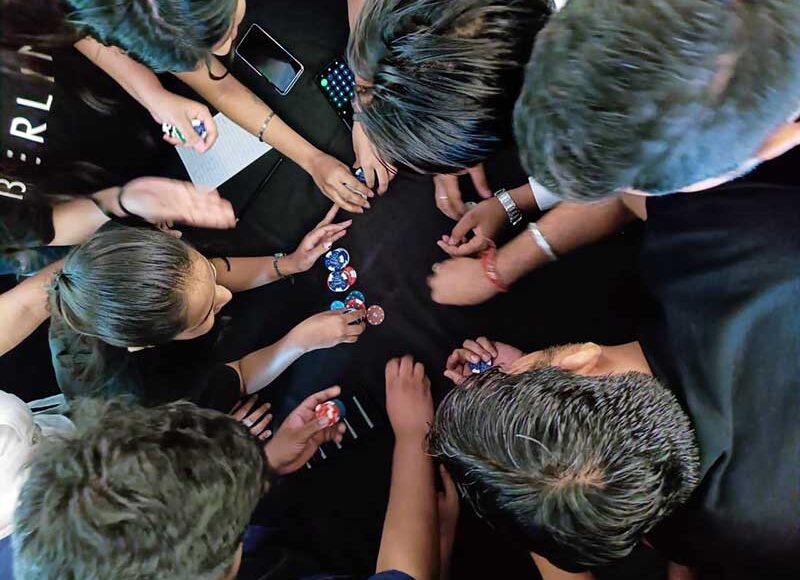 When LEARNING = CONVERSATIONS
Last 6 weeks have been a frenzy us. With the world recovering/moving on from the 3rd wave, training calendars have become active again.
As i reflected over the weekend about the weeks gone by, i fell in love with how we do what we do, all over again :).
I realised that perhaps the biggest strength of the #gamebasedlearning methodology is it's power to generate contextual and deep conversations.
So much can be learned organically when we create an environment where everyone listens, shares, asks, suggests and debate in an open and safe space, till clarity emerges and answers the all important 'What's In It For Me' question for all.
The experience and the facilitator become the catalysts for these conversations and not the source of learning.
Conversations create context and relevance.
Conversations respect the intelligence and experience of the learner.
Conversations create an engaging learning atmosphere.
Conversations allow for emotional inputs like Humour, empathy, respect.
Conversations help create a learning sieve where the filtered output is the actual takeaway for the learner.
Did i mention how much WE learn from these conversations?
One day its an EV start up; next, a trust, then a clothing & lifestyle major, in between is a mid-size IT firm.
So many different realities to understand and operate from. Builds our core and muscle memory that helps us aspire to be better everyday.
I love what I do. Do you?
How are your creating more learning conversations?
by: Bhaskar Thyagarajan, Founder, CEO – BlueSky Learning.