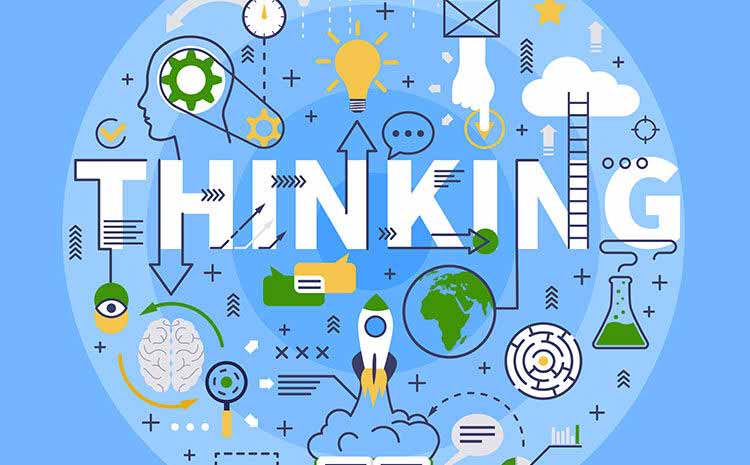 Behavioral Skills: Connecting the dots from knowledge to action – Client story
Many large and mature organizations with an organized HR function, usually go through an intense process of crafting the behavioral competencies that they want all the employees to demonstrate at large. Sometimes, these are called leadership behaviors, success factors, or culture pillars. These are the factors that are highly valued by the organization and determine success beyond the functional capability of an individual. Once these behaviors are identified, they are further broken down into different elements to create a competency dictionary that clearly articulates these behaviors for various positions and functions. The intention behind this is to ensure that every employee in every role and position knows how to demonstrate these behaviors in their functions.

However, crafting these competencies is one thing, and disseminating them to the whole organization, in a way that they can be internalized and demonstrated is a whole other animal!

Why does this happen?
Why is there a gap between creating these competencies and demonstrating them?

It is because behaviors are easy to understand and usually are common knowledge, but common knowledge might not mean common practice. Knowing does not equate to doing. One always assumes that they are, by default, demonstrating the desired behaviors unless they are called out and shown that perhaps, it is not how they naturally react. And this is not an easy thing to do. People can vehemently argue about it, till they experience it otherwise and then it can lead to internal reflection.

Secondly, since these behaviors are fairly common sense, people tend to not decipher the difference between knowledge and action. They may think they are doing what needs to be done because they know what to do. They may not know what it is that they are not doing or where do they stand with respect demonstrating their organization's desired behaviors.

Over the last 15 years, we at Bluesky Learning, have decoded hundreds of these competency dictionaries and run several programs, and realized that for true immersion of behaviors, three things need to align:

1. Understanding Current Reality: Employees need to know exactly where they stand with respect to these behaviors. For example, if 'Communicating with impact' is a key behavioral competency, then you know that being an effective listener is a vital behavior to demonstrate. But you might not that your default response is not that of a good listener as you might be unclear about what it means to be an effective listener in terms of specific actions.

2. Making It Work For Me: Once the employee truly understands where he/she stands and acknowledges their default behavior, they still need to understand the relevance of that behavior in the job role that they do and in the function that they perform. The behavior should be understood not only in the manner that it is described but in the personal way that each employee sees it. For example, if an innovation mindset is one of the behavioral competencies that is meant to be demonstrated; then what does it mean for a sales guy selling a financial product in one district? How does he demonstrate an innovation mindset? What does that look like? And this will be very different from how his manager or senior manager in a credit function is meant to demonstrate this very same behavior. While these actions are meant to be decoded in the competency dictionary itself, often, we've seen that unless we get the employee/participant to articulate it in the manner that they see it, true immersion might not happen. This is where we have seen many 'aha' moments for the participants because when you experience it first hand, there is no scope for confusion.

3. Committing to Change: Once the employee has understood what each behavior means and the context to his/her role, then the last step is to commit to change. When there is a change they need to make, then getting them to articulate and commit to action is helpful so that they can start implementing it and eventually see a behavior shift. We have seen that when these three areas are discovered and discussed, true internalization of behaviors tends to happen.

So when one of Europe's leading financial powerhouses, which has a very large Indian presence, (in terms of captive operations) reached out to us for a behavior immersion program for their identified high potentials, we were ready and knew what we needed to do.

The audience profile included young individual contributors, team leaders, and junior managers with 2-5 years of experience from various functions. They included engineers and subject-matter-experts.

The objective of the program was to identify and nurture the high potentials through a year-long journey.

The behaviors and competencies they wanted this audience to demonstrate were fairly defined and were categorized under
1. Behavior Competencies
2. Overarching Leadership Values

There was a need to merge the two and for the participants to explore how they can demonstrate the behavior competencies while keeping the leadership values intact.

To create a comprehensive and immersive experience for the participants, the first thing we did was to distill each behavior competency and articulate it into simple actions. Then we put the participants through carefully curated and customized activities in which they were able to see themselves in action, with respect to the defined specific behaviors, and reflect on where they currently stand.

Once they had identified their current reality, we took them through a rigorous tool in which they had to drill down and articulate what the behaviors would mean in their specific roles and functions.

To close the loop, we introduced an action tool that they filled up with their habit-creating action commitments based on their understanding, reflection, and internalization of the desired behaviors. They could then share this with their mentors/accountability partners, as a part of this one-year growth journey, who could keep track to see if they are staying consistent with their committed actions and notice any visible changes on the ground.

After the success of the first two programs, it is now being rolled out to all the high potentials – organization-wide, for the next two years.