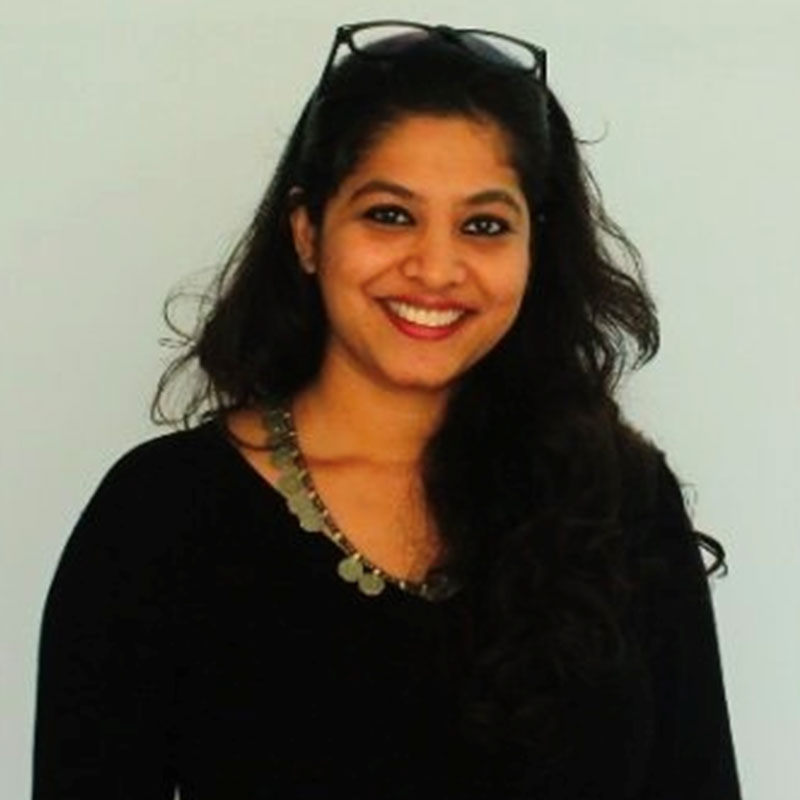 Deepthi Boddupally
Content Development Manager & Facilitator
Deepthi Boddupally is a seasoned behavioural trainer and facilitator. She mans the content development at Bluesky Learning. She has pivoted her career from a fashion designer, entrepreneur, a TeachforIndia teacher to a facilitator. Her varied experiences add richness to her ability to connect with people and her delivery style.

Her skills, experience and ongoing professional development acquired from working with various clients have made her adept at understanding the client's needs and translating them into activity-based learning sessions. One thing that stands out in Deepthi's style is the depth she will go to in understanding the client briefs, designing workshops, and creating instructional and game-based content.

Her facilitation rigour, confidence, and approachable demeanour engage her audience in every delivery. She has extensive experience in developing and facilitating customized training workshops based on the needs and profiles of the audience from front-line executives to middle and senior managers.

Equally adept with the in-person and Virtual environment, she has created, facilitated, and implemented learning programs with leading companies like Mindtree, Viacom18, Qualcomm, Tata Communications, Global Logic, Indus valley partners, Maruti Suzuki, DTDL, HUL, Schneider Electric, HP, and more.

A stickler for details, processes and closure, she keeps everyone in BlueSky in check as far as deliverables and deadlines are concerned. Deepthi is a go-getter and is adept at getting things done. When not minding her toddler and pets, she is an avid reader and writes poetry.